Outsmart your competitors. Buy the book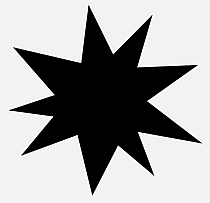 Sensors make dumb products smart, gathering information from the environment that you can use to gain competitive advantage and to better serve your customers. Through sensors you can learn how customers actually use your products, and guide them in gaining greater benefits from them. For example, instead of just building a thermostat to control the heat in a building, you could add additional sensors to determine the way air circulates through the building and identify energy inefficiencies.
Sensors can detect minor problems in your products before they become major problems, and allow you to fix a problem before your customer is even aware of it. This could reduce your average response time for a problem from four hours down
to immediately.
Sensors can create additional revenue streams from existing products. An appliance company could add weight sensors in a refrigerator and create a new business automatically replenishing food items as soon as they run low. A B2B manufacturer could install sensors in its distributors' warehouses and do the same.
2. Let customers make or assemble their own products.
The disruptive forces we write about in Smart Customers, Stupid Companies push each industry closer to personalization, because tailoring services for customers is just part of acting smart. The closer you move production to a customer, the greater the opportunities to personalize.
Lego toys have often been used as an example when explaining mass customization, since standard pieces can be combined in unique ways to create unique products. But even Lego realized some years ago that it could allow customers to design their own products online, then have the necessary piece shipped to them. The more modular you make the pieces that combine to create your products, the greater your ability to allow customers to combine individual parts in unique ways.
There's a whole spectrum of possibilities. You can manufacture a product yourself, and then allow the customer to superficially customize it. You can make a product and design it so that customers customize it in a substantial manner; this describes perfectly how customers install apps on smartphones, tablets, and computers. The challenge is to conceive of ways to leapfrog your competitors and generally accepted industry standards.
At the same time, technologies such as 3D printing raise the increasingly real possibility of locating mini "manufacturing plants" at the customer's location. You could literally have your customers make the entire product.
3.) Sell an ongoing service, not just a product.
In recent years, printer companies shifted their focus from selling printers to selling ink. But most customers still have to remember to buy more ink. What if printer companies sold printers that never ran out of ink, and charged on a per page basis?
Our not-so-secret wish is for a smartphone service that sells guaranteed phone service, rather than a phone that stops working eight months before your contract expires or the phone is "eligible for upgrade."
Many people would gladly pay 30 cents a mile for car transportation, rather than have to buy a car for $35,000.
From your company's viewpoint, selling a service locks in an ongoing relationship and revenue stream. In many industries, the manufacturer has no relationship with the end user and simply makes a sale every few years, at best.
This is an extremely vulnerable position in which to be, and turning products into ongoing services may offer significant benefit not only for your customers but also for your firm.
[Adapted from the book Smart Customers, Stupid Companies
by Michael Hinshaw and Bruce Kasanoff, available now on Amazon.]