50 examples what you can do with digital sensors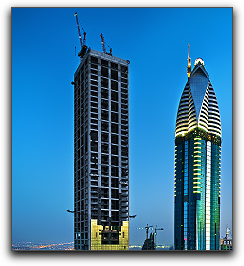 Want to better understand what your company could do with digital sensors? Libelium has a solid list of 50 sensor applications.
The applications fall into the categories of Smart Cities, Smart Environment, Smart Water, Smart Metering, Security & Emergencies, Retail, Logistics, Industrial Control, Smart Agriculture, Smart Animal Farming, Domestic & Home Automation, and eHealth.
The list is a bit slanted towards B2B applications; there are countless more applications that could be of service to individuals. But it's a great start, and the list has numerous links to related articles.