How to turn imminent failure into lasting success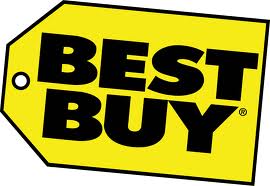 Last week, RetailCustomerExperience.com interviewed me for an article on Best Buy, and it got me thinking about the retailer's plight.
Best Buy's biggest mistake has been to fail to look far enough down the road, and this is a problem that it shares with most management teams. They did not realize how fast disruptive forces would turn their stores into liabilities instead of assets.
Their second mistake was failing to segment retail customers. The big box retail sales model will increasingly only work for the customer segment that could be called Premium for Now. That is, they are people who will pay a premium to get an item now.
But all the other customer segments – and there are many potential segments – are now using Best Buy as a showroom for Amazon and other merchants. In fact, Best Buy is doing Amazon a great service by accommodating the needs of segments such as See Before I Buy.
Innovator or not?
Best Buy has been the leader when it comes to succeeding in a category that is doomed. They are the best at selling electronics through big box stores. Their fate may be similar to those of the former best suppliers of dry ice, kerosene lanterns and black and white TVs.
It's a mistake to think of a company as being innovative when in fact they have been superb at execution. Innovation and execution are at opposite ends of the spectrum. Innovation requires the ability to ignore convention. Execution requires the ability to ignore distractions.
Best Buy focused brilliantly on its business model, but has not spent enough time thinking outside of the "box."
How can Best Buy better compete with the Amazons of the world?
Best Buy has to segment its customer base, and develop value-added services for each segment. For example, they might convert some stores into membership clubs for the Premium for Now customers who will pay more for instant access to products. For cautious or nervous buyers, they could offer Instant Replacement of any product that breaks. They could become a Learning Center at which customers could learn programming, edit videos, or even play games against each other.
This would require a massive cultural shift, from that of mass market retailer to a nimble and highly responsive customer experience provider. It's not at all clear Best Buy can accomplish this change. But cursed – or blessed – with their real estate holdings, this is what Best Buy has to do to thrive. In other words, they have to start acting a lot more intelligently about the needs of their customers.