Outsmart your competitors. Buy the book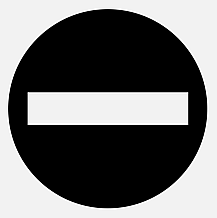 There are still many businesses where customer service and support is provided only during certain hours: if you call after, say, 7 p.m. Pacific Time, technical support is closed. Seriously? Does the firm really expect that none of their products are installed or used after 7 p.m.?
"CHANGE IS THE LAW OF LIFE. AND THOSE WHO LOOK ONLY TO THE PAST OR PRESENT ARE CERTAIN TO MISS THE FUTURE."
— PRESIDENT JOHN F. KENNEDY
These sort of time-based restrictions are going to disappear for companies that successfully embrace the changed notion of customer service and customer experience.
Not because it suddenly becomes profitable to stay open 24/7. But because when you compete with firms like Zappos, which operates their warehouse 24/7 even though it's not the most efficient way to do so, the notion of being "closed" will become suicidal from a competitive perspective.
Competitors like Zappos recognize that the value of delighting customers who order after midnight with a shipment that shows up on their doorsteps literally hours after being ordered can't be measured by "maximized picking efficiency."
They're measuring the value of providing "a wow experience, which (their) customers remember for a very long time and tell their friends and family about.
[Adapted from the book Smart Customers, Stupid Companies
by Michael Hinshaw and Bruce Kasanoff, available now on Amazon.]