Outsmart your competitors. Buy the book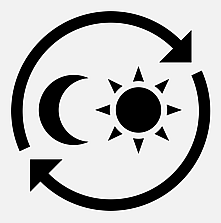 What if …
1. Your customers booked customer service time through an online calendar, and reps contacted the customer at the scheduled time?
2. When customers opted to leave a message rather than wait on hold, they could choose a specific call back time (and actually get called back)?
3. You connected each product customers used to an analytical service at the company, so that reps could more quickly diagnose problems and offer customers relevant guidance?
4. Using such a service, you solved customer problems remotely, minimizing or eliminating the need for a call? Even better, you solved problems before customers were aware of them.
5. You could eliminate data silos, so that all customer information is instantly accessible to any rep?
6. Ratings and specialties of specific service reps were posted online, allowing customers to choose (and rate) who serves them? What if rep compensation was tied to these ratings?
7. Voicemail trees were posted online, and you allowed customers to click at a specific point in the tree to initiate the call, thus skipping the entire navigation process?
Of course this list could be much longer, but this gives you the basic idea. Now that you have a starting point and a roadmap, where can you disrupt your industry?
[Adapted from the book Smart Customers, Stupid Companies
by Michael Hinshaw and Bruce Kasanoff, available now on Amazon.]